Why be in the city? when only 4km south is a great beach "Tahuna Beach" Come stay with us and enjoy warm safe swimming , lounging on the white sands or for the more adventurous try the kite boarding / paddle boarding on offer!
Tahuna is a great place with café, restaurants, tennis, golf and family fun park all here also there is a pub / bottle store so you can enjoy that glass of wine on our deck while you watch the sun go down!
Our Spacious sunny hostel is waiting for you to make your holiday something special, with our variety of rooms and great facilities its the place to be this summer!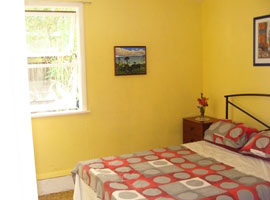 Our Hostel offers:
- Comfortable lounge
- Fully equipt kitchen
- Full laundry facilities
- Large sunny deck
- Garden with BBQ
- Off street parking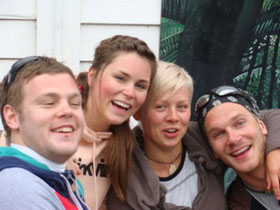 - CLOSE TO AIRPORT
- Free use of bikes
- Complimentary tea and coffee
- Courtesy car for pick up / drop offs
- USB connection and card reader
- WIFI / Internet
- Bus stop at door, Local / Abel Tasman





Arriving by air?
Nelson Airport is only a 5 min drive - or call
for free pick up!

Arriving by Bus?
Ask your driver to drop you off if coming from
the South.
or if you are at the city bus station call for a
free pick up!